All About Us
If you are looking for a party dj and mobile disco in essex and you want to Party!
Book with us Re-live those golden days partying with all time 70's 80's & 90's Club Classics.
Essex Mobile Disco
01277840456 / 07821505972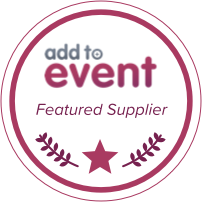 Some ot the Setups
we are passionate about what we do looking to deliver quality entertainment at affordable prices.

If you are looking for a party dj and mobile disco in essex or Suffolk and you want to Party!
Book with us
Re-live those golden days partying with all time 70's 80's & 90's Club Classics.
We have been asked to add the following services to our website as we listen to our clients, just for you we can now offer the following packages for your enjoyment.
We use a six speaker system 2 * 18", 2 * 15" and 2 * 10" a triamped system giving deep bass melow mids and clear highs, its all about the quality of the sound
Karaoke Party's ouyounger Audience
Why should the adults have all the fun discounted rates from £75.00 for afternoon and midweek party's
does your song or daughter have a hidden talent find out at the karaoke party, with over 30,000 tracks to choose from their will be something for every one.
In the early years, dancers in discos danced in a "hang loose" or "freestyle" approach. At first, many dancers improvised their own dance styles and dance steps. Later in the disco era, popular dance styles were developed, including the "Bump", "Penguin", "Boogaloo", "Watergate" and the "Robot". By October 1975 The Hustle reigned

Disco fashions were very trendy in the late 1970s. Discothèque-goers often wore glamorous, expensive and extravagant fashions for nights out.

70's artists include

Barry White, Chic, Kool and the Gang, Earth wind and Fire, Quincy Jones, Bee Gees, Donna Summer

---

Whether your Reception is to be held in a Hotel Function Room, a Marquee, a Village Hall or a Stately Home, we can help. Before quoting for your Reception we discuss the venue details to ensure that we supply the most suitable disco setup for your venue The wedding party DJ Essex

The Change from the late-1970s disco styles to the early-1980s dance styles was towards a leaner sound, in which one or two singers would perform to the accompaniment of synthesizer keyboards and drum machines.

Examples of early-1980s' dance sound performers include D. Train, Kashif, and Patrice Rushen. As the music scene moved forward subgenres, such as Italo disco, techno, house, dance-pop, boogie, and early alternative dance.

During the early 1980s, dance music dropped the complicated song structure and orchestration that typified the disco sound

---

Planning your party is no easy task. This is the one time of the year you can really let go, and celebrate with friends and family. Let your mind wonder and get the creative thoughts flowing. We can help so your celebration is hassle-free and truly special.

.
About
20 years on and still enjoying entertaining people From the Chinese restaurant that used to be above pitsea market, the chitchester, the halfway house and The Belvadere.Having played with the Dreamers, Kelly Marrie and Hot Chocolate to name a few i know how to motivative your audience
Read more
Packages
What you see is what you get we have just one Package that can cater for up-to two hundred Guests , your day your party your music.
Call Us
---
Disco-Karaoke Specialists:
Monday - Friday:

8am-7pm
Saturday:

8am-5pm
Sunday:

1pm-5pm
---
party dj essex

A Professional Wedding DJ
Essex and surrounding areas Wedding DJ and Wedding Disco
Welcome to A Professional Wedding DJ
great value discos for all wedding receptions in essex, kent and norfolk, suffolk,
'The Ultimate Wedding DJ'?
We honestly believe that we offer the very best disco for any wedding reception!
Book us and you get
State of the art lighting- Modern and compliments your venue
Quality sound system- Crystal clear reproduction at any volume
You and your guests can choose the music- You get to hear the music you like
Free consultation- So we can arrange the fine details of your reception disco
Tailored service- Our service is fully tailored to you requirements
If you are planning a party and want hire a great mobile disco or DJ in Essex then this is the right webpage. We have over 30 years experience performing for all kinds of occasions and use high quality mobile disco equipment to ensure you have a fantastic Disco celebration. Although we always treat every occasion with the same high standard of commitment we know every party as a unique event and we are dedicated to ensure you have a successful celebration.
We are the DJs that read a crowd and blend the right music selections to match the event, audience and their taste. We have vast experience in almost every kind of occasion including birthday parties, Wedding celebrations, anniversary's, corporate functions, 60s and 70s music nights as well as School discos and prom nights. The range of birthday party's we have provided the mobile disco for have included several 1st to the oldest of 96 as well as all the ages in between.
We are expert wedding DJs and can play a mix of music that the whole family will enjoy at just the right volume. The quality mobile disco equipment we use is PAT checked and will make your favourite music sound great.
We play a great mix of music for general family party's and social events or select music to match a theme such as 70s disco or 80s pop. If its a School disco then our selection is up to date chart and party dance records the kids love. or if its a black tie dinner function we start with low key background music building the tempo and volume slightly as the evening progresses. Contact us for a great value Mobile Disco in Essex.
We are not the Cheapest mobile disco in the area but we have the experience to make sure your special occasion is the one you are planning and not a disco disaster. We cover all areas all occasions and almost all tastes in music. Contact us and we can help make the the occasion a very special celebration.
If you are looking for a party dj and mobile disco in essex and you want to Party!
Book with us
Re-live those golden days partying with all time 50's 60's 70's 80's & 90's Club Classics.